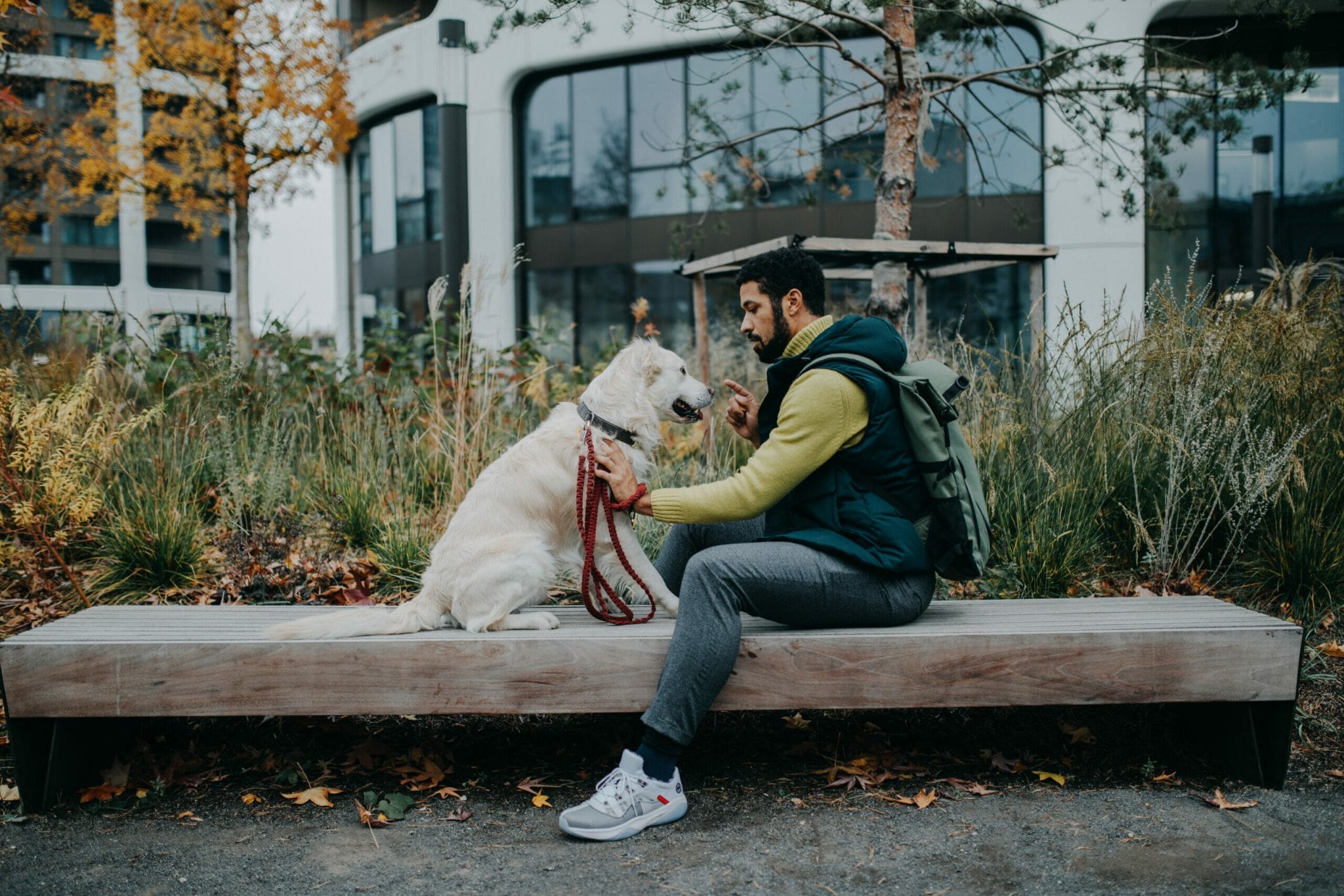 Training a dog can be difficult, especially if you don't know where to start. One of the most basic pieces of equipment any dog trainer needs is a check cord. A check cord is simply a long rope or leash that allows you to control your dog's movements while still keeping them close by. Here's how to use a check cord for dog training.
What is the purpose of a check cord for dog training?
It's name "check" cord is derived from the fact that its main use is to help check, or stop, a dog's forward momentum.
It's often used in conjunction with commands such as "sit" or "come", so that the dog learns to respond immediately to the command, even when they are excited or distracted.
The check cord is an important tool for any dog trainer because it allows you to keep your dog close by while still being able to control their movements. This is especially important when you're first starting with training because it can be difficult to get your dog's attention.
Having a longer cord gives you the possibility to do many different types of training with your dog. For example, if you're trying to teach your dog to stay, you can use the check cord to keep them in place while you move away. This is a great way to teach them the concept of staying put.
A check cord essentially provides the same benefits as an e-cord, that being a long-distance stimulus. What makes the check cord even better is that it does not harm your dog as an electric shock collar could.
How do you use a check cord for dog training?
Now that you know the purpose of a check cord, let's go over how to actually use it.
The first thing you'll need to do is put the check cord around your dog's neck. Make sure it's not too tight and that your dog is comfortable.
Next, you'll want to find a place to train where there aren't a lot of distractions. Once you're in a good location, give your dog some slack on the check cord and let them explore a bit.
As they're exploring, you'll want to pay close attention to their body language. When they start to get distracted or pulled away by something, give a slight tug on the cord to get their attention back on you.
Once you have their attention, you can start working on commands. A great way to do this is by using the check cord to provide a stimulus. For example, if you're trying to teach your dog to sit, you can give a light tug on the cord as you say the command.
It's important to only give a light tug when first starting out. You don't want to scare your dog or make them uncomfortable. If you do it correctly, they should start to understand that the tug means
Where to buy a check cord?
Now that you understand how to use a check cord for dog training, you might be wondering where you can buy one.
There are a few different places you can look. The first place to check is your local pet store. They should have a variety of different types and sizes of check cords.
If you can't find what you're looking for at your local pet store, you can always check online. There are several different websites that sell dog check cords, including amazon.com
Here is a check cord that we highly recommend to anyone who is starting with dog training:
lynxking Check Cord Dog Leash
We really like this check cord! It was the perfect thickness- not too bulky or heavy, but still strong and durable. The length was great, too- we could use it for a variety of different training exercises without having to worry about tangles or getting wrapped up in the cord. The handle was also comfortable and easy to grip.
Overall, we think this is a great product and definitely recommend it to anyone looking for a good check cord for dog training.
Final thoughts – check cord dog training
A check cord is a great tool for dog training. It can help you keep your dog's attention and control their movements without the harmful elements of an electric shock collar. Just be sure you buy the right type of cord for your needs. Happy training!