All dog parents want only the best for the "apple of their eye ."At the same time, dog owners prefer products that kill two birds with one stone. Colloidal silver is the Superman of the dog care world. We know you have heard of it; every pupper parent has. If you haven't, then we seriously doubt your claim of owning a dog!
Colloidal silver is like the "one pill to cure them all" of dog ailments. Although most dog owners swear by the magical effect it has on most dog ailments; newbie dog families are in splits about the same.
Let's get to the bottom of this Colloidal Silver wormhole once and for all!
What Is Colloidal Silver and how does it help your dog?
Owing to its antibacterial properties, silver has been used to treat various ailments for centuries. Silver utensils and goblets were used in the middle ages for their germicidal properties. Even today, silver is one of the critical ingredients in wound dressings, cosmetics, personal hygiene products, and major industrial & agricultural products.
The first-ever use of colloidal silver in medical procedures was made in 1891 to sterilize wounds. In the 21st century, it is still the rage amongst most dog owners who swear by colloidal silver for treating anything from diarrhea or goopy eyes to cut paw and ear infections.
Even though most dog owners swear by it as the ultimate cure for almost all dog ailments, it is better to be cautious and informed about the safety and effectiveness of colloidal silver before introducing it to your dog.
Better safe than sorry, right?
Does Colloidal Silver Work For Dogs?
Though credible research is still needed into the working of colloidal silver, given the popularity that colloidal silver commands, and the revenue it generates in sales every year, it is evident that it works.
Here are the findings from a 2018 Australian study on how colloidal silver works:
Silver ions hamper cellular respiration and disrupt metabolic pathways by entering the cells of bacteria
Once the Silver is inside the cell, it disrupts DNA and its replication
Thus, silver can destroy the protective biofilms that bacteria produce on the skin and other surfaces of the body.  
So, not only does Silver kill vampires in the vampire verse, but it can also prevent various harmful bacteria from sucking the life out of your beloved dog.
Here are some more reasons to include the antimicrobial, antiviral, and antifungal colloidal silver in your dog care arsenal:  
Effective against wound infections and burns
Works as a cure against E Coli and cholera bacteria
Fights conjunctivitis
Controls various yeasts and fungi such as ringworm and candida
Treats those nasty sinus infections
Cures rashes, skin inflammation, and infections
Kills bacteria, even some antibiotic-resistant ones
Despite being such a versatile cure for a gamut of elements, you should not blindly trust colloidal silver for everything. Every dog is different, and so is every ailment. Always consult a trusted vet before you decide to go this way.
So, Is Colloidal Silver Safe For dogs?
The medical and scientific communities are in splits about using colloidal silver for dogs.
Silver is a "transition metal" in the periodic metal. Meaning, it belongs to the family of nutrients such as iron, zinc, chromium, and copper. But silver is not a nutrient, and prolonged use has proven to have toxic effects on dogs and humans alike.
Colloidal silver, or any antibiotic for that matter, has been shown to adversely affect a dog's gut health when administered orally.
Just like antibiotics, along with killing harmful bacteria, colloidal silver kills helpful bacteria too.
And since 80% of a dog's immune system is dependent on their gut health, prolonged use of this "magical product" can lead to the following health issues for your dog:
Alteration of liver enzymes and other liver issues
General sluggishness, lethargy, and malaise
Kidney ailments
Muscle weakness
Tremors and seizures caused by neurological damage
Take note that these ailments occur in the worst cases and only after prolonged, unnecessary use. Using colloidal silver for skin infections and other ailments is as safe as other antibiotics and skin care products in the market.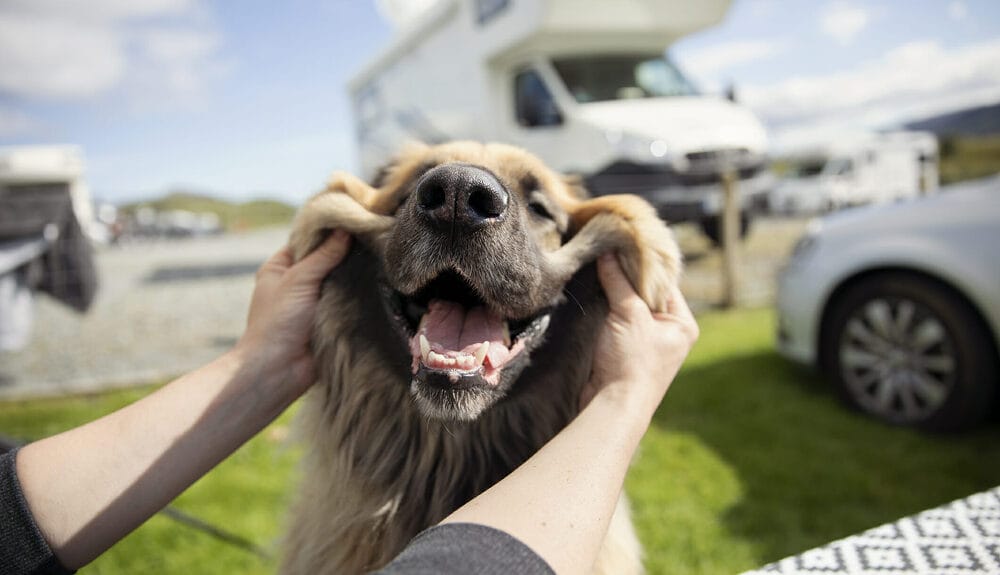 5 safe and effective colloidal silver products for dogs
If you do decide to walk down the colloidal silver path, here is a list of the best colloidal silver for dogs that you can rely on:
Vet Recommended Colloidal Silver
This Colloidal silver spray by the brand Vet Recommended consists of 98% positively charged silver compared to 10% positively charged silver by other brands. This is why their 10 ppm solution is more effective than other sprays with higher ppm yet less charged silver. This spray is made from 0.8 nm particles of 99.999% pure silver suspended in pharmaceutical-grade purified water.
Spray this colloidal silver externally on burns, wounds, and cuts as a hot spot treatment for dogs. Or, you can also spray this into your dog's mouth or water bowl for oral administration.
What we like: This product is vet recommended, making it one of a kind. 
Sovereign Silver Bio-Active Silver Hydrosol
This silver hydrosol by Sovereign Silver is made by suspending 0.8 nm of 99.999% pure silver ions in pharmaceutical-grade purified water. The silver particles are 98% positively charged, and the consistency of the solution is 10 ppm.
The greatest benefit of the product is that it's vegan, non-GMO, gluten-free, and allergen-free. It is known to provide daily immune support and relieve seasonal allergies in your dog by boosting innate resistance against pathogens.
The quality and safety of the product are NASC compliant. The amber-colored glass bottle ensures maximum quality and stability of the product so that your dog is always treated with the best.
What we like: This silver hydrosol is the only product that is vegan, gluten-free, and non-GMO.
HighVibe Silver Colloidal Silver For Pets
The HighVibe Silver Colloidal Silver Spray for pets is made from 99.999% pure silver suspended in distilled, structured water. The concentration of the solution is 20 ppm as compared to other brands that offer a concentration of 10 ppm.
This product cures rashes, burns, cuts, abrasions, allergies, and skin and insect bites too. It is safe to spray this colloidal silver directly into the eyes or ears of your dog. It also promotes fresh breath by removing tartar from your dog's teeth when sprayed on them.
What we like: Only product in the market that comes with a spray bottle.
Silver Guard Enhanced Colloidal Silver
The Silver Guard Enhanced Colloidal Silver is the only product with a 30 ppm concentration. It consists of 99.99% pure silver and is free from any kind of fillers, chemicals, proteins, and binding agents. Since the particles are 0.5 to 2 nanometres in size, this spray achieves maximum effect with a lower dosage and is economical in the long run.
The product is safe for your entire family, including kids and pets. Not only can this product be sprayed on cuts, burns, and other skin ailments, it can be vaporized with misters, nebulizers, and diffusers too.
What we like: The only product that can be vaporized with nebulizers, misters, and diffusers.
VetriScience Express Ease Soft Chews
The Silver Holistics Colloidal Silver is a 10 ppm concentration solution made from 99.999 % pure silver. In addition to being an effective solution for seasonal flu and cold, it also works wonders in boosting the immune system, reducing inflammation, and ridding your dog's gut of impurities and toxins. Being free from stabilizers, preservatives, and added salts, this product is safe for adults, children, and pets alike.
It's the complete package with a 4 oz blue-tinted glass spray bottle and a 16 oz large glass bottle with a free dropper, making for an excellent refilling option.
What we like: Great value for money as it offers a free dropper and a 16 oz blue-tinted glass bottle for refilling purposes.
Conclusion – begone flu!
Our dogs deserve the best in every aspect of their lives. Be it food, toys, affection, or medications, every dog parent gives it their all to make their pet's life a living heaven. In some instances, when certain ailments refuse to go away, and the treatment costs break the bank, Colloidal Silver is the cheapest yet the most effective alternative to go for. 
If you click on the reviews of any of the products mentioned above, you'd see how many dog lives this magical product has impacted and how many families were saved from the trauma of seeing their dogs in pain. No wonder Colloidal Silver is the golden treasure of the dog care world.