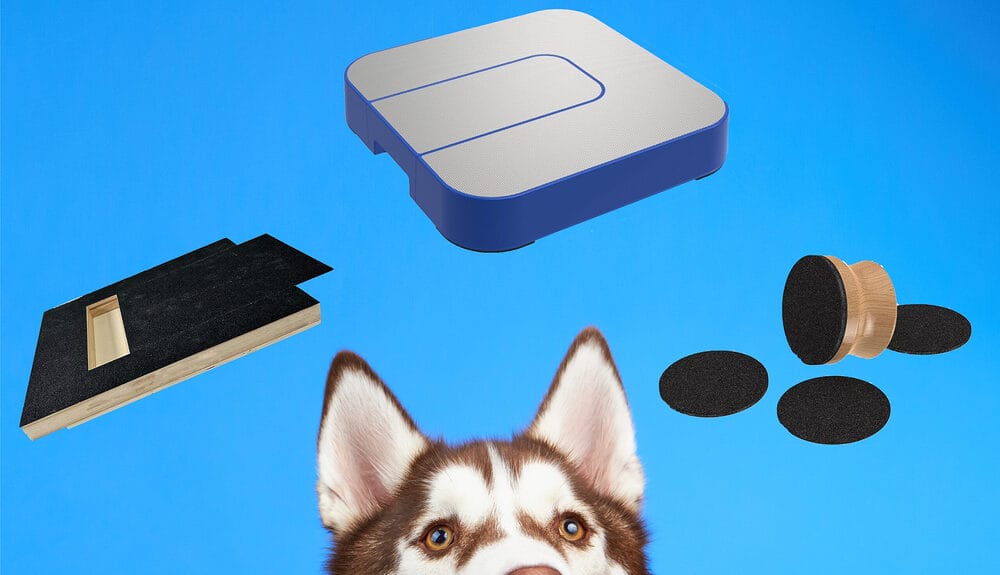 Bath time, teeth cleaning and of course, nail trimming, are all essential parts of your dog's care regimen, but they're also most pet parents' worst nightmares. Why? Oh, just because we often find ourselves wrestling, dragging (gently), pleading, and bribing our fur babies with treats just to get the job done.
Today, we're going to focus on nail trimming. First, there were nail clippers, which are easy to use for the most part, but the pressure of the two blades cutting into your dog's nail often sends them running. Then came the nail grinders, which worked for some dogs, but the sound the device emitted and the vibrations put some dogs off.
Now, we have the ultimate solution – the dog scratch pad! We've curated the perfect list of top scratch pads for dogs to make sure your next nail trim is infinitely easier.
Comparing the Top 10 Dog Scratch Mats
The 'PallyPad' Scratch Square for Dogs
What we like the most: The universal design works with any dog breed regardless of size.
The PallyPad is basically a large dog nail file board that comes with a hidden treat box to make training easier. Pawrents can entice their pup to engage with the dog nail scratch board in a variety of ways. Because of the treat box, the training time is reduced by a lot.
The universal design works with any dog breed regardless of size and is crafted from premium Paulownia wood for added durability and strength. There won't be a need to replace expensive nail drums or dull clippers with this simple and effective solution.
SKUUN Dog Scratch Pad for Nails
What we like the most: This product includes a comprehensive guide on using the scratch pad.
This next option may be a little above the regular budget of a dog nail scratch board, but there is a reason for it – it's vet-approved! The SKUUN dog scratch pad is a great alternative to other forms of nail trimmers and ensures the nails are trimmed at a perfect 45-degree angle.
The size is suitable for various breeds and the compact design makes the nail scratch pad for dogs easy to store away. Not sure how to train your dog? Don't worry, SKUUN has you covered with an included guide.
LovIntry M-Shaped Dog Scratch Pad
What we like the most: Compared to boards with a treat compartment, this board is much more pratical.
The LovIntry M-shaped dog scratch pad is uniquely shaped and one of a kind. The innovative curvy design ensures a comprehensive trim for all nails, not just the middle two. The dog scratching board is primarily constructed with durable plywood that has rounded corners, which won't hurt you, your dog, or your floors.
While it doesn't come with a hidden treat box, the LovIntry scratch pad is still easy to use – just keep some treats in your hands! Our advice is to lean the board against your legs at a 45-degree angle for the best results.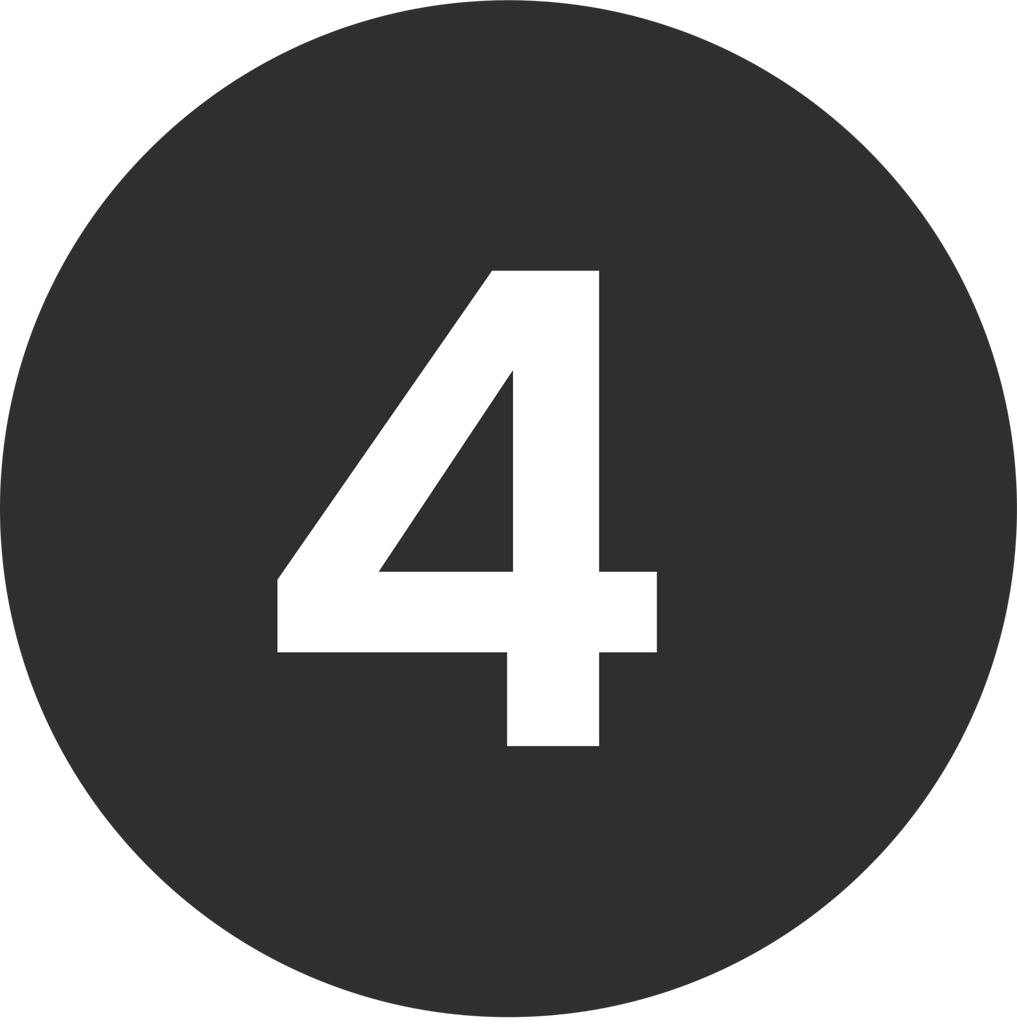 WSHWXY Nail File for Dogs
What we like the most: Similar to the third nail file, but this one is more portable.
This next product is just as innovative as our third option. You can view the WSHWXY nail file for dogs like a manual version of nail grinders, or a large dog nail file tool. Instead of relying on your dog to do the scratching, it's up to you. You'd take the file to the nails and it can be done anywhere in any position your dog is comfortable in to make it all stress-free.
It is a newer and not-often-seen design, but there's no need to worry for first-time buyers because these dog nail filing tools come with a 100% satisfaction guarantee! 
Rundik Scratch Square for Dogs with Treat Box
What we like the most: If you'd like to use a scratch board with treats. This is one of the best to use.
It comes with a treat box and can stand on its own? Oh, yes! The Rundik scratchboard for dogs is one that seems to have a set-it-and-leave-it design, although training your dog on how to use it is still necessary.
It's a great alternative to nail grinders and clippers as the rough sandpaper surface will do the job for you while your dog is trying to get at the yummy treats. The dog scratchboard is made from 4 layers of durable bamboo that is treated with a weather-resistant coating that will ensure its longevity.
What we like the most: No need for tools as the dog nail board comes fully assembled.
Following in the footsteps of an angled design, the ASEWOTOS dog scratch pad can not only be angled, but adjusted as well! There are three notches at the back for you to find the perfect slant for your pooch. If your dog prefers it flat, you can do that too! 
This dog scratchboard is also made with durable and robust materials and comes with a non-slip silicone base to keep it in place. There is no need for tools as the dog nail board comes fully assembled.
What we like the most: Mounting is very easy with the cute dog bone design on top.
Maybe your pooch doesn't need something too elaborate and a regular dog scratching board could work just as well. If so, then we would suggest the one from FL Falatier. It's also crafted from durable yet pliable bamboo and instead of needing to hold it, the simple scratch pad can be easily wall-mounted (it comes with the screws) for your dog.
The scratch pad for dog nails comes with replaceable sandpaper as well, and is in an extra large size that is suitable for dogs of various sizes. Not to mention, there is a cute dog bone design on it that makes mounting easier.
Tiatailtoys Foam Padded Dog Scratch Board
What we like the most: Some people rather prefer a simple design that is more flexible to their use. This product is perfect for them.
Sometimes a simple board with sandpaper on it is really all you need, like the option above and this dog nail scratch board from Tiatailtoys. Having a simple board increases its applications. You can lean it on the side of the couch, point a laser pointer on it for easy training, or place treats on it and stick it under a cabinet so your dog will try to paw it out.
The sandpaper does the job, but there's also added cushioning to make sure your fur baby is never uncomfortable. The sandpaper is attached to a strong bamboo board and the sandpaper comes in different colors just to add some vibrancy to the tool.
What we like the most: Compared to other scratch pads, this one is a bit more advanced.
Are you looking for an all-in-one slow feeder, dog toy, and scratch mat for dogs? Well, then look no further because the Monciysn dog scratch square is just that! The surface is paved with sandpaper, which hides two treat boxes that can hold enough in both for a meal for some dogs.
Your dog will have fun looking for treats, eating his meals, and also trimming his nails without fear. Using this scratch square can also be a form of mental stimulation and help your dog eat slowly for all those voracious feeders we have out there. 
VIROTEE Dog Scratch Pad for Nails
What we like the most: Everything the other scratch pads have, but just an alternative option to consider.
We round out our list with the VIROTEE dog scratch pad. It's not anything we haven't seen before, but it is just as good as the other options we presented. You have a choice between medium and large sizes with adjustable notches for different angles.
This emery board for dogs comes with replaceable sandpaper so you won't have to worry about the original piece wearing down. VIROTEE also thoughtfully included a training guide because they know some fur babies and their pawrents may need a little bit of help.
Buyer's Guide scratching post for dogs: Factors to Consider
There are a lot of options on the market and as we have stated in many of our choices, they come in different sizes with various features. How do you know which one is right for your dog? You can start by assessing the following:
Pick dog nail scratch mats that are built from durable materials such as bamboo and hardwood. Picking strong materials will make sure the scratch mat lasts for as long as possible, and that it can withstand even the toughest of scratchers and diggers.
Nail file mats that are made from flimsy material are prone to breaking and even splintering, which could hurt your dog. A nail scratchboard that lasts can also save you money. Instead of having to replace the whole thing, all you need to do is switch out the sandpaper when it wears down.
Sandpaper Grit and Texture
Speaking of sandpaper, the grit and the texture of the scratch pad surface are also crucial to consider. You want coarse sandpaper in general, but it also depends on the size of your dog and the hardness of his nails. For example, a chihuahua won't need super coarse emery boards as a Great Dane would.
It may take a couple of tries to find the right one, but many of the options we mentioned above come with one that works well with most breeds or includes various options with different grits.
Size matters in the case of dog scratch pads. The dimensions of the board should correlate to your dog's size. Smaller scratch boards are better suited to toy and small breeds, while larger ones are better for medium, large and giant breeds.
Not only will a smaller board be difficult to use for our bigger fur babies, but they also won't get the job done. Conversely, a board that's too big for smaller pooches can be overwhelming. Pay attention to the dimensions listed on the products to make sure your dog's paw fits within the sandpaper with enough room for scratching.
What sort of safety features can come with a dog nail scratchboard? For starters, unless you have a non-slip mat at home you can use in conjunction, look for scratch mats that have anti-skid bases or corners. These additions can help keep the tool in place while your dog is scratching away.
The stability can minimize accidents and injuries to both you and your dog. The anti-slip base can also save your walls and furniture from being scuffed up if you mount or lean the tool.
Some dog nail scratch boards come with built-in training aids such as hidden treat boxes. These features could make the training process simpler and smoother when your dog is figuring out how to use the tool. If the product doesn't come with one, you can still do things the old-fashioned way with hidden treats in your palm.
You should regularly clean the scratch mat, so the process should be made easy. Most scratch mats can be cleaned with a quick wipe-down. You should also consider the maintenance of the tool because sandpaper replacement is inevitable. How do you replace the sandpaper and is it easy to do so?
The budget is last on our list not because money isn't important, but because most dog nail scratch boards already come at reasonable prices. However, there are still some budget considerations to keep in mind. Remember that quality matters so try to balance your budget with product quality.
Common Problems with Dog Scratch Mats
One of the biggest and most common problems with a dog scratch mat is your pooch's resistance to it. Dogs may not understand how it works, dislike the feeling of the sandpaper, or are just generally uninterested. We see this a lot in product reviews, but with positive reinforcement, training and patience, there are plenty of fur babies that can benefit from it.
For dogs with super long tails that haven't been trimmed, and ones with nails that are extra thick, dog scratch mats may not be enough. The sandpaper alone isn't strong enough to wear and trim down your dog's nails, so regular manual nail trimming sessions may still be necessary, and the scratch mat can be used for maintenance. 
How to make a DIY Dog Scratch Mat
Can you make your own DIY dog scratch pad? Yes! You can. If you have the time and want to create your own, you'll need:
Items for a a DIY Dog Scratch Mat:
Once you have everything, follow these steps to create your own simple DIY dog nail scratching board:
Measure and cut the board to a size that's suitable for your dog to comfortably scratch on. 
Secure the sandpaper on one side and the non-slip material you picked on the other with the strong adhesive.
Some extra embellishments you can add include a treat box you can secure to the corners or edges, add decorations and also carve out a handle if you're handy with tools.
DIY vs. Store-Bought Scratch Mats
If you have the skills, DIYing your own scratch pad for dog nails could allow you to tailor the size, features and materials to your and your dog's preferences. They could also be more budget-friendly if you use recycled materials you have around the house.
However, you have to consider the time spent to make the dog nail scratch mat and it may not turn out as well as the ones that are ready right out of the box. If you want to focus on quality assurance and customization, then go the DIY route. If not, it's easiest to purchase what's available on the market, but just be aware that your choices are more limited.
Maintenance and Care Tips
How do you make sure your dog scratching board is always in tip-top shape? Follow these tips:
Maintenance and Sanitation
Remember to replace the sandpaper when it wears out and remove all the dust and debris that accumulates from scratching. You can do this easily with a vacuum or a brush. We would also suggest sanitizing the surface with pet-safe products to maintain hygiene.
You should also routinely inspect the board to make sure it's still safe and in the best condition possible. Look for frays, splinters, cracks, and other signs of wear. Replace worn-out parts or the entire dog scratch mat when the time is right. 
Teaching Your Dog to Use a Scratch Mat
The biggest hurdle to dog scratch mat success is the training. Some models come with a training guide but just in case yours does not, we've got you covered.
Introduction – Introduce your dog to the scratch mat and wait for him to get familiar with it. This could take several sessions. Let him sniff and interact with it in a safe way.
Positive Association – In order to help your dog create a positive association with the mat, place treats on it.
Paw Placement – Show your dog how to use the board by placing his paw on it and guiding it down. Make sure to reward him afterward!
Gradual Movement – Ramp up the movement once your dog is more accepting of the mat and stay consistent with the treats.
Short and Sweet – Keep each session short and sweet. Don't overwhelm your dog and if he feels like he's had enough interaction with the scratch pad for the day, continue with it tomorrow.
Consistency – Consistency and patience are the keys to success here. Make the scratching board a regular part of your dog's daily routine and don't forget the treats!
FAQ – Frequently Asked Questions
We are coming to the end of this post, but before that – let's answer some of the most frequently asked questions related to dog scratch mats.
For dog nails, the sandpaper grit you want to go for is between 80 to 120. There is a range depending on your dog's nail hardness, length, and size. We'd suggest starting from the lower end and working your way up until you find the right coarseness. 
Conclusion
Who knew there was so much to consider when buying something that looks as simple as a dog nail scratchboard? Carefully assess the size, material, and style that best fits your pooch. Whether you choose to make your own or settle for one of the options we suggested, cleaning and maintenance are key aspects of effective grooming as well. 
With a little bit of patience, consistency, and help from your dog's favorite treats, your new scratch mat will be a very rewarding addition to your grooming arsenal.