You want your dog to step into an adventure every time he lays his paws on your outdoor stairs, and not into a faceplant. You want every descent to be safe and every ascent to be steady.
What's the secret to surefootedness? Outdoor stair treads! Not only that, but you also get a touch of sophistication, especially if your stairs show wear, and you can elevate your dog's outdoor experience one step at a time.
MBIGM Non-Slip Outdoor Stair Treads
Bungalow Flooring Waterhog Stair Treads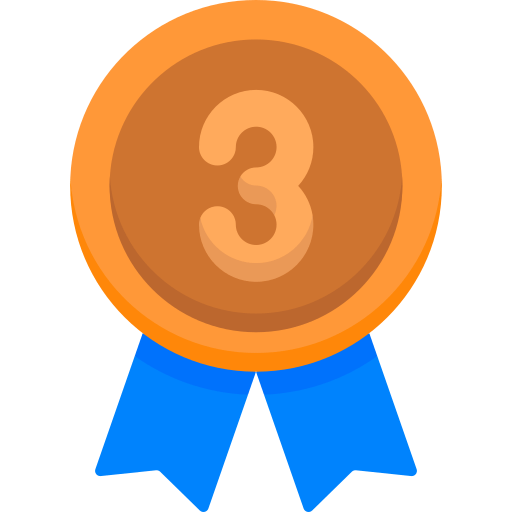 Cosimixo Anti Slip Stair Tread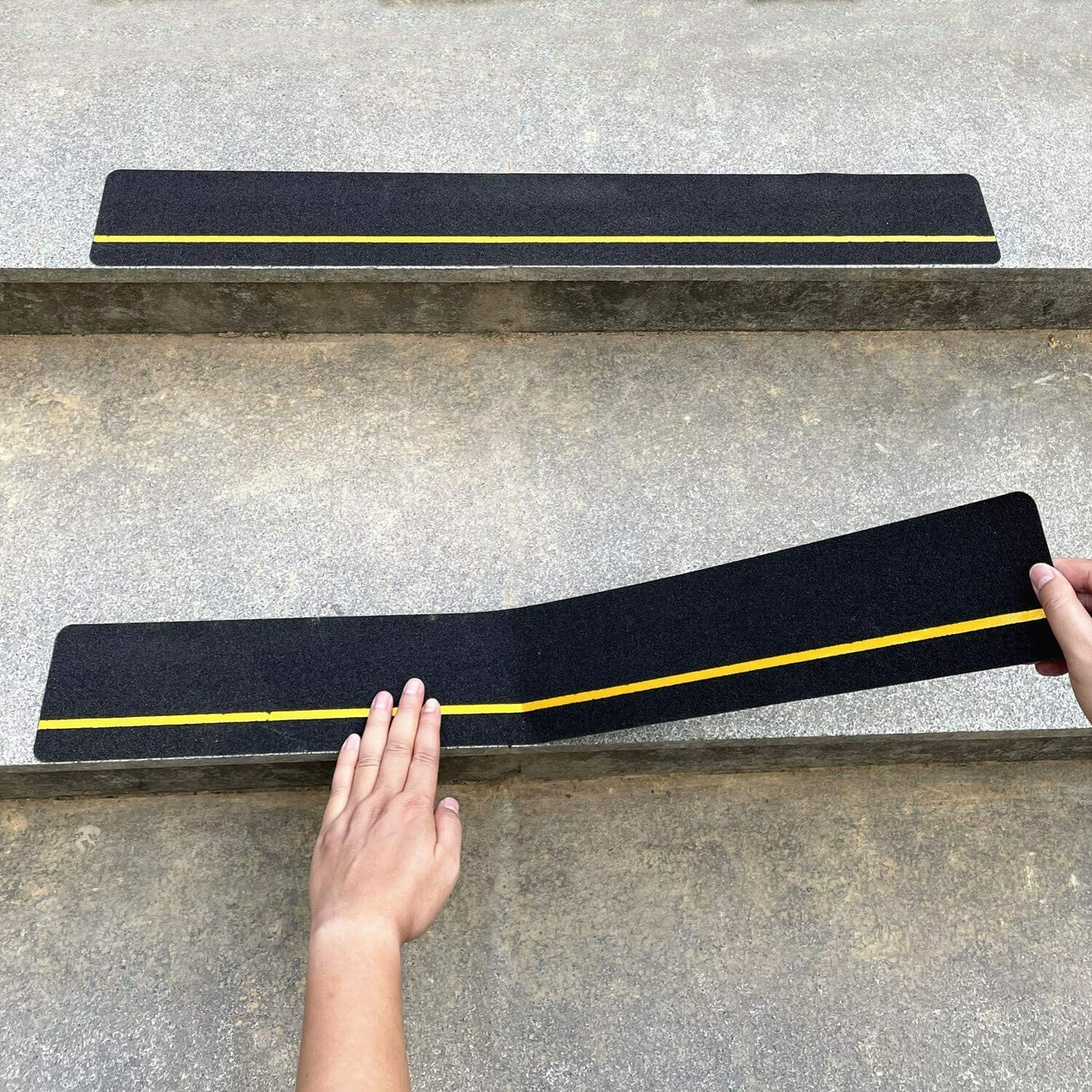 Do Dogs Really Need Outdoor Stair Treads?
Yes, dogs need outdoor stair treads and they may benefit you too! Even if they are considered inexpensive by most, it's still important to consider the pros of adding something to your home before shelling out your hard-earned money. So, what can outdoor stair treads do for your dog?
Paw Protection and Safety
Nothing beats your peace of mind, knowing that your fur baby is happy, healthy, and most of all safe. Rough decking and concrete surfaces may be abrasive on your dog's paws. Adding outdoor stair treads can give their paw pads some relief, cushioning them against hard surfaces.
There is also the obvious benefit of safety, as outdoor stair treads can prevent your dog, children, and elderly family members from taking a tumble and keep bare feet and paws cool in hotter months. 
Durability and Versatility
Deck and stair maintenance is tough enough without an added layer to worry about, but you don't have to worry, because not only are outdoor stair treads designed for easy installation, but they are also built to last. They should be made from robust materials that are also easy to clean.
These stair treads can come in various sizes and shapes, allowing you to find the perfect fit for your specific staircase. The thinner ones can be easily trimmed or adjusted to accommodate different step sizes and configurations, so you'll always find the right fit.
Top 6 Outdoor Stair Treads for Your Dog
After reading the above-mentioned reasons for stair treads, you may very well be interested! So without further ado, let's dive into the best options:
MBIGM Non-Slip Outdoor Stair Treads
What we like the most: These outdoor stair treads are designed to meet many needs. You can even place them on ramps to prevent skidding.
The MBIGM non-slip outdoor stair treads for dogs earn the best overall title for a reason. Not only are they affordable and positively reviewed by many, but they also come in various sizes and packages that can prevent your loved ones from falling.
The adhesive back layer is created with three layers of super strong glue that will stick to the surface of your outdoor stairs and hold tight regardless of weather conditions. 
The only work you have to do is to clean your steps beforehand. After that, just peel off the protective backing, and place them onto your stairs! Oh, and this option works for indoor steps too!
Bungalow Flooring Waterhog Stair Treads
What we like the most: We love how heavy-duty and solid these outdoor stair treads for dogs are and the color options they provide.
Our first option is easy and simple, but what about an option for people who want pretty colors? Bungalow flooring outdoor stair treads are the perfect solution. Yes, they are a little pricier than some other options, but they're well worth it!
The material is polyester, and instead of having an adhesive bottom layer, this product is more similar to indoor stair treads where there is nonslip backing. This gives them much more versatility and you have the option to adjust as necessary. You have your pick between five colors and two patterns.
Cosimixo Anti Slip Stair Tread
What we like the most: Who doesn't love a good deal? The price has to be the most appealing thing about this option, and of course, the practical reflective strip.
We gave you an option if money is of no object, but for people looking for an amazing product that costs a little less, then take a look at the Cosimixo stair treads. 
Although it's more inexpensive, this option does the job well, and arguably even better than some others in certain conditions. 
The reflective stripe really puts safety first. The stair tread tape is black, which makes visibility a challenge during low-light conditions. But don't worry, the added reflective yellow strip will make sure you and your dog don't trip or stub your toes. 
The stair treads are super easy to use and are waterproof and made to last.
FINEHOUS Rubber Stair Treads
What we like the most: The creative design really gives the run-of-the-mill staircase something extra, while adding safety.
Who said stair treads have to be boring mats? They can come in beautifully carved designs without losing any of their functionality, the FINEHOUS rubber outdoor stair treads prove this.
Instead of looking like a mini carpet, the interlaced lattice design on these stair treads is made of rubber, which we all know is skidproof. They are easy to clean, just hose them down, and they work anywhere all-year round.
Pick from various sizes and the option of two different patterns to not only make your staircase safer, but also make them stand out!
Aucuda 4 Packs Stair Treads
What we like the most: They're thicker and can trap water, so another benefit of these stair treads is they can keep your dog's paws cool aside from giving him more traction!
All of the options we provide are decent choices, made to last, and are easy to use, but this one beats them all out in terms of durability. The Aucuda outdoor stair treads are pricey but for good reason. They are heavy-duty and made with robust polypropylene fiber.
The stair treads work indoors as well, but they are built for the outdoors. The heavier material is an excellent method to catch water and debris, things that may make unprotected surfaces slipperier. Also because of the weight, these reliable stair treads will not blow away in stronger winds.
They are easy to install, just lay them down where necessary, and you can even use double-sided tape for more security.
Jorviz Indoor and Outdoor Carpet Stair Treads
What we like the most: They work anywhere, are machine washable, and come with a satisfaction guarantee! We love everything about these outdoor stair treads for dogs. 
You can place any durable stair tread made from appropriate materials inside or outside of your house, but the Jorviz treads are the perfect in-between. They are made with strong materials but not so heavy-duty that they look out of place indoors.
You have your choice of three colors with the same textured pattern. Each option has a non-slip backing that prevents slippage and also works to muffle footfall or the clickety-clack of your dog's nails on hard floors.
What we also love about the Jorvis stair treads is they come with a satisfaction guarantee. This means that if you're unhappy with your purchase in any way, you get a full refund!
FAQ – Frequently Asked Questions
We are coming to the end of this post, but before that – let's answer some of the most frequently asked questions related to stair treads and dogs.
Dog ramps are better than stairs for dogs with joint and mobility issues. However, stairs can offer better traction, especially on wet days with the appropriate stair treads added.
Yes, you can put a dog ramp over the stairs so your dog can have more options. Stair treads are another great choice to give your dog more traction and they are usually cheaper!
No, stairs are not generally dangerous for dogs, but they can be for senior pups, dogs with mobility challenges, and if they are slippery or steep.
Conclusion – No More Slipping!
Outdoor stair treads designed for dogs provide safety, comfort, and peace of mind thanks to the added traction, paw protection, and relief that your dog will be safe. 
You can create a secure environment for your dog to navigate outdoor stairs confidently. What was once a dog that took every step with trepidation will become a pooch that ventures out with conviction.