As you pet your pup, be sure to take note of any white powdery substance on their fur. This is called sebum and is typically secreted from the skin's sebaceous glands – it's perfectly normal for dogs to have a bit of sebum but if there appears an excessive amount then it could potentially signify an underlying medical problem.
In this post, we'll dive into the topic of white powder when petting your pup, what it means and how to address any potential issues that may arise.
What is sebum?
Sebum is a white powdery substance that is secreted by the sebaceous glands. The sebaceous glands are located in the hair follicles and secrete an oily substance which is called sebum.
When your pet dog sheds its hair, the white powdery substance can be seen on the floor or on your clothes.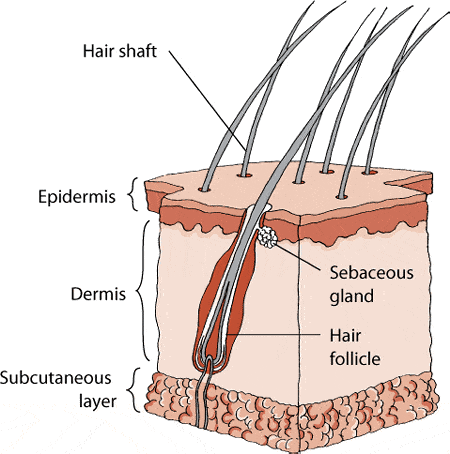 Why Do Dogs Have Sebum?
Sebum is necessary for keeping the skin and hair healthy. It helps to lubricate the skin and hair, and it also provides a barrier against bacteria and other harmful substances.
Too much sebum can lead to oily skin and hair, but too little can result in dryness and irritation.
Therefore, it is important to maintain a healthy balance of sebum in order to keep your dog's skin and hair looking their best.
What Causes An Excessive Amount Of Sebum?
Excess sebum in dogs is usually the result of a hormone imbalance which can be caused by an underlying health issue. Stress, medications and anti-inflammatory drugs can trigger higher levels hormones within a dog's body, leading to more sebum production.
Moreover, inadequate or unbalanced nutrition could also have an impact on these factors so it is crucial to provide your pup with a healthy diet that meets their dietary needs.
Health Problems Associated With Sebum
If your dog is producing an excessive amount of sebum, it can lead to several health problems, such as:
Oily skin in dogs is not only detrimental to their health, but can lead to an accumulation of bacteria and yeast. This can further cause a range of issues ranging from skin infections, relentless itching, and foul odors.
Overproduction of sebum not only causes problems for dog skin, but can also lead to hair loss. Sebum blocks the follicles and inhibits new growth from occurring.
Left uncleaned, sebum accumulation can lead to skin infections; its presence opens the door for bacteria and yeast which in turn causes irritation, itchiness and redness.
Sebum can be a major cause of the irritating and unsightly flaking known as dandruff. Though these flakes may appear to be small pieces of skin, they are in fact dead cells mixed with sebum.
So if you notice any signs of your pet's discomfort due to this problem, seek out professional help from your vet at once for potential treatment options that could alleviate their distress.
How To Care For A Dog With Sebum Problems
If your pup is overproducing sebum, there are a variety of measures you can take to help them feel better. Here are just some options:
Brushing Their Fur Regularly
To gently remove sebum from your pup's fur without irritating their skin, be sure to use a soft-bristled brush for grooming. For an effortless experience and superior results, look no further than Hertzko's Slicker Brush.
Boasting fine bent wires and an ergonomic handle designed for comfort while brushing, this top-quality product will penetrate deep into their coat with ease.
Applying A Moisturizer To Their Skin
If your pup's skin is feeling parched, you can apply a moisturizer specifically created for dogs to help rehydrate their coat. Ensure the product does not contain any perfumes or harsh chemicals that could potentially irritate them further.
If you are in search of an all-encompassing leave-in conditioner designed to hydrate, nourish and moisten your doggo's fur and skin, Warren London Hydrating Butter is exactly what you need!
Not only suitable for puppies as it contains no harsh ingredients but also works on different types of coats; this conditioning butter will deodorize your pet while leaving behind a pleasant smell too!
Giving Them Regular Baths
Give your pup a luxurious bath with warm water and TropiClean's Deep Clean Dog Shampoo, made from natural ingredients. Not only will it remove dirt, sebum and debris from their coat, but it also assists in the deshedding process for dogs 12 weeks or older without drying out their skin! Make sure to use a mild shampoo so that your pet can enjoy his spa day as much as you do.
Fish oil is an ideal vitamin for dealing with sebum issues. The omega 3 fatty acids it contains are beneficial to the skin and can be provided to your canine either through their food or a supplement. However, before you administer any fish oil supplements, make sure to consult your vet first!
When shopping for the best products to groom your pup, bypass any product with heavy fragrances or harsh chemicals that could irritate their skin and exacerbate sebum issues.
Conclusion – No More White Stuff
The white powder on your dog coat is known as sebum. Sebum is formed by a combination of oils from the skin and debris from dead skin cells. Excessive production of sebum can be caused by an overactive sebaceous gland, allergies, stress or even poor nutrition.
In order to help your dog with their discomfort due to this problem, regular brushing with a soft-bristled brush, applying a moisturizer to their skin, giving them regular baths with warm water and dog shampoo and providing omega-3 fatty acids as a supplement are all steps you can take. o go on – let them have their fun!